Negotiations with Colassin advance favorably
WEDNESDAY, 15 JULY 2020, 11:55 - Macuz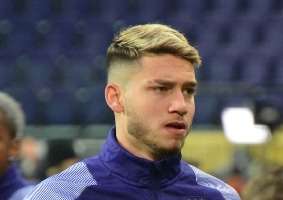 YOUTH - OTHER RSC Anderlecht has been negotiating for a tiem with Antoine Colassin. The club wants to break his contract and update it step by step. See in the youth product the future number 1 in the ranking of the center striker. In any case, the negotiations are going in the right direction.

Purple & White sees a fixed value in Colassin and wants to demostrate with a updated contract; the current one will run until 2020, but that will change. Sources around the center striker confirm that the talks are going in the right direction.

Colassin himself also wants a longer stay in the capital: "Antoine would like to develop further in Anderlecht."
Source: HLN (Pieter-Jan Calcoen)

anderlecht-online forum