Biglia increasingly linked to a comeback
WEDNESDAY, 15 JULY 2020, 11:42 - Macuz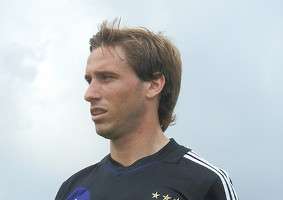 TRANSFERS - OTHER The message has been circulating for a while, but the rumors are becoming increasingly emphatic, Lucas Biglia may return to RSC Anderlecht. Several Argentine media even speak of a concrete proposal of purple and white.

The Argentine midfielder is at the end of his contract with AC Milan and is not yet thinking of leaving football. Also, his experience can be useful in the miedfield to lead youth.

Meanwhile, there are not elements "negative" items in Neerpede that can put sticks on the wheels. Of course, there are rumors and it remains to been seen if Biglia will actually return to Brussels. Fans will certainly welcome him with open arms.
Source: Voetbalkrant.com

anderlecht-online forum