Guldix, U21 defenser leaves Anderlecht
MONDAY, 13 JULY 2020, 17:41 - Macuz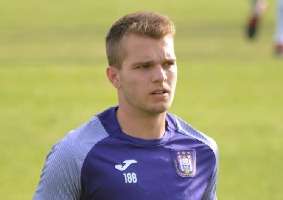 YOUTH After eight years, Jerko Guldix's adventure in Anderlecht comes to an end. The 20 years old defenser's contract expired in late June and will not be renewed. Guldix says goodbay to Anderlecht through Instagram.

Guldix made an impression on the U17 a few years ago and was allowed to sign his first professional contract in the summer 2017. He then went dwonhill and other central defenders passed him. The three years contract expired on June 30 and will not be renewed. The 20 years defender now is looking for a new club.

Via Instagram Guldix thanks Anderlecht and the coaches with whom he worked for years.
Source: © Internal source
anderlecht-online forum