"So hungry I made it worse"
FRIDAY, 10 JULY 2020, 15:35 - Macuz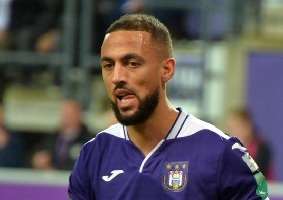 INTERVIEWS Kemar Roofe is back. During the winter break, the striker suffered an injury that did not appear to heal. "But now I am fully fit", according to the newspapers. "You still haven't see the best Roofe".
 

Roofe is hungry, He wants to play football, so much that in January he was galloping when he suffered an injury on stage. "It was reckless to play that exhibition game, but I wanted to play against Club Brugge (first game after the winter break, ed.). I squeezed my body to tight, I wanted so badly that it made things worse".

Roofe now acknowledges that this was not smart, because the corona, he has now been able to give his body the necessary rest. He is ready to explode the next season. "We want to win everything, that will not work, but we will try", the striker said. "I have come to Anderlecht for European football, that has to happen now. I wanto to score as much as possible. You still haven't seen the best Roofe".

If Dimata is fully fir again, Roofe will have a strong opponent. "Landry looks good", said Roofe. "He is a different type of mine, we can play together". Roofe has been linked to the Glasgow Rangers in recent weeks, but he gives the impression of falling out of nowhere. "Unless I suddenly hear something else, I'll stay".


Source: Het Laatste Nieuws (Pieter-Jan Calcoen and Thomas Lissens)

anderlecht-online forum