Youth Feyenoord striker in the picture
FRIDAY, 10 JULY 2020, 11:20 - Macuz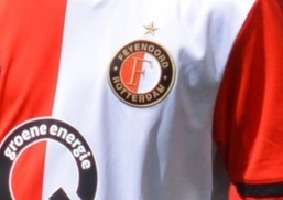 TRANSFERS Anderlecht is one of the clubs who show interest in Feyenoord player, Cryscencio Summerville. That's what Voetbal International writes. However, the Rotterdam club does not want to leave Summerville, has already rejected a bid for a million dollars and wants to extend his contract.

Summerville, is 18 years old, was on loan to ADO La Hague the last season. In 21 games, he scored twice and gave three assists. The previos season, Feyenoord rented to the extreme to Dordrecht in the first division after the winter break, scoring five goals and one assist in 18 games.

Summerville's performance has not gonne unnoticed, several foreing clubs are showing interest, says Voetbal International. The weekly mentions the names of Wolverhampton, Anderlecht, Red Bull Salzburg and Glasgow Rangers. Wolverhampton even made a million dollars bid, but Feyenoord directed it into the trash. The Rotterdammers wants to extend the Summerville contract, wich would be for one more year. The young striker will also begin preparation in Feyenoord 's main force.


Source: © Internal source
anderlecht-online forum