Video: Sa's own goal continues without consequences
FRIDAY, 10 JULY 2020, 10:59 - Macuz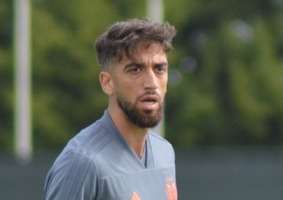 OTHER Josue Sa continues with Huesca to advance to the First Division. Sa and company won 2-1 against Alcorcon on Wednesday. The defender hired by Anderlecht was the worst of the night; He recived with a ball with the his chest and unfortunately disappeared in his own goal.

Fortunately, Huesca won and remains second, a place that entitles a direct promotional pass. See the goals here, including Sa´s own goal (at the second 0:19).

Mohammed Dauda also took action. With Esbjerg, lost 3-1 against Randers. Dauda did not socre and ends the season with four goals.
Source: © Internal source
anderlecht-online forum