No one wants to receive Anderlecht without an audience
WEDNESDAY, 8 JULY 2020, 14:16 - Macuz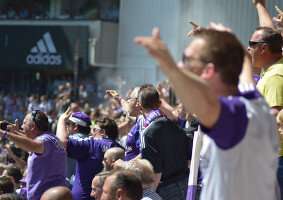 OTHER The Pro League will announce the schedule for the new season at 1:15 pm. Composing was not a easy exercise. Many elements play a role and corona measurements have been added. For example, each club was allowed to give up three opponents they don't want to play against in August, when a public has yet to be admitted.

All first division teams (candidates OHL and Beerschot will only know on August 2 wicht of them will play in 1A), who indicated that they would prefer no to host Anderlecht without an audience. The Club Brugge name also returned to all clubs.

Anderlecht prefers not to play against Club Brugge, AA Gent and Standard in the first weeks.

Which clubs got away with it and who had bad luck?


Source: Le Soir

anderlecht-online forum