Childhood trauma plays again with Lawrence?
WEDNESDAY, 8 JULY 2020, 13:58 - Macuz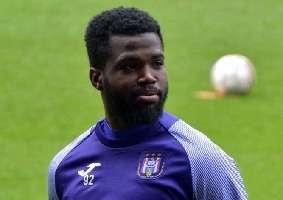 OTHER We should gradually be concerned about Kemar Lawrence. Preparation is a month away and the left back is still in Jamaica. His absence has nothing to do with transportations problems. The problem resides in the family environment and tha can be more difficult than you think at first sight.

Het Nieuwsblad today outlines a tragic story of Lawrence's childhood. Ten years ago, then 17 years old brought a gift to his 15 years old cousin Joel on New Year's Day. When he got close to him, Joel was thrown in front Lawrence. The author turned out to be a boy Lawrence had grown up with.

The trauma never disappeared and Lawrence sought and found his grandmother's support. When his grandmother passed away in 2017, Lawrence locked himself in a hotel in Jamaica to avoid pain and grief. For a period it was impossible to trace for his New York Red Bulls club.

He left the world

Even now, Lawrence seems to have left the world. After the outbreak of the corona crisis, he trained for a while in Anderlecht, but in mid-April he traveled to Jamaica, where his two sons were already. Meanwhile, remain silent on his social media. Lawrence's last post is dated June 2: a black image in the context of Black Lives Matter.

In the meantime, we continue to wait and ask ourselves questions about what is happening. When Lawrence returns and how fit he will, he has a big question mark. Anderlecht is already anticipating and working on a new left back for Ukranian Bogdan Mykhalichenko.


Source: © Internal source
anderlecht-online forum