Anderlecht players not yet tested on Covid-19
TUESDAY, 30 JUNE 2020, 09:33 - lajoya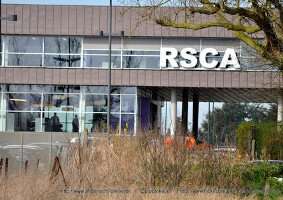 OTHER Anderlecht have not yet been able to test its players on Covid-19. The reason: there was only one lab that carried out the tests at the first division teams and that delayed the procedure. Now the Pro League has appointed a second lab and that should accelerate the tests.


The tests at Anderlecht will be conducted by a laboratory from Roeselare.

Until the end of this year, all first division teams will have to test their players every week. The clubs are responsible for the cost price. This amounts to at least 1,920 per week or 50,000 euros in total.

The Pro League sent a protocol to the clubs with guidelines yesterday. Some things: clubs travel best with two buses, contact between players is only allowed during the game, teams go separately on the field, goals must be celebrated alone, showering must be done with the necessary distance and the shower must be disinfected after each wash.

For friendly games, the guidelines are not to allow fans, but this is not binding.
 
 


Source: © Internal source
anderlecht-online forum