Anderlecht has made an offer on Gigovic
TUESDAY, 30 JUNE 2020, 09:14 - lajoya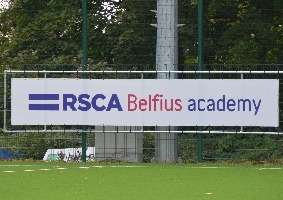 TRANSFERS To strengthen the midfield, Anderlecht has set their sights on Armin Gigovic. That writes Het Nieuwsblad based on Swedish sources. Gigovic is an 18-year-old defensive midfielder who broke through at Helsingborg in Sweden last year.


In July last year, Gigovic made his debut at Helsingborg. After four substitutions, he was in the starting eleven for the first time on August 25 and he no longer gave up that base place. Gigovic made such an impression that both Manchester City and Arsenal want to recruit him according to the press. He was linked to Club Brugge three weeks ago. Wolverhampton and clubs from Denmark, the Netherlands and England are also showing interest.

Gigovic has a contract with Helsingborg until November 2021. According to English websites, Helsingborg would be willing to let him go this summer for an amount of between 2.7 and 3.8 million euros. Also because Helsingborg can use the money well. Het Nieuwsblad writes today that Anderlecht has offered less than two million euros.


Source: © Internal source
anderlecht-online forum