Michel Verschueren: "You win there and you lose there"
WEDNESDAY, 3 JUNE 2020, 15:42 - Macuz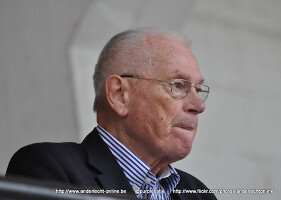 INTERVIEWS Michel Verschueren responded by phone to VTM Nieuws about the recoil of his son Michael Verschueren. He emphasizes that it was his son who made the decision to withdraw from the clum administration, so he can remaind active in UEFA and ECA.

"My son is a hard-working and skillful guy", begins Mr Michel. "He has decided to give every opportunity to the new management and take step back. He will continue to be a shareholder. "You win a few, you lose a few and in fact he did not lose because was his own choice".

When asked if Marc Coucke was the right man for RSC Anderlecht, Mr. Michel continued: "I am not going to comment about that", he said.


Source: VTM Nieuws

anderlecht-online forum