Van Eetvelt: "No contact with Moïse"
WEDNESDAY, 3 JUNE 2020, 15:21 - Macuz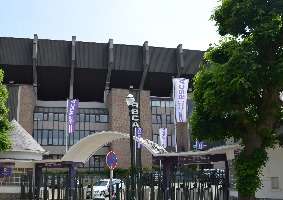 INTERVIEWS Some important decisions were made yesterday at the club. Vandenhaute was officially named as president, but decisions were also made on reschedulling the debt and a new financial contribution of approximately 20 millions euros. According to CEO Van Eetveld, the club is now financially "solid" and the new season is in store. But will there be an additional contribution form Congolese TP Mazembe Moïse Katumbi?

That question was asked in the Wallon media to the CEO, after the RTBF message that Moïse would like to buy at the Brussels club. Van Eetvelt replied with a joke: "I have not had any contact with him, but if you listen to him, please give him my number".


Source: © Internal source
anderlecht-online forum