Contract improvement for Sardella
SUNDAY, 17 MAY 2020, 10:40 - lajoya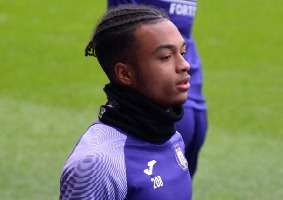 OTHER Killian Sardella's contract runs until 2021. RSC Anderlecht has already informed its entourage to work on extending and improving his current contract. The defender wants to go along with this and stay longer in Brussels.


Vincent Kompany, in particular, strongly believes in Sardella, last winter he already informed the board that he was against a departure. At that time there was concrete interest from abroad for Sardella.

Romeo Lavia

In the meantime, they are continuing to work at Neerpede to keep their talented players at Purple & White for a longer period. Yesterday it came to an agreement with Simion Michez and Luca Monticelli. There was foreign interest for both players.

Romeo Lavia remains, at the time there is no agreement with the top talent. Last month, Lavia said in a private conversation on Instagram that he "would definitely sign with Anderlecht". But we still have to wait for that official signature.


Source: © Internal source
anderlecht-online forum