Make a donation to help the club !
FRIDAY, 1 MAY 2020, 15:33 - D.A.B.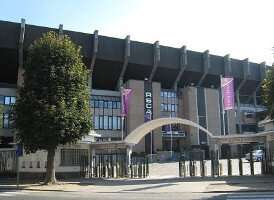 WEBSITE - OTHER A few weeks ago, a fan and visitor of our website named Etienne Wils started a support fund for RSC Anderlecht. Now, Anderlecht-Online, the club itself and Etienne are joining forces and make an appeal to you to support our club with a financial contribution.

The support fund is completely legitand has been received enthousiastically by the club. The funds are accessible only by the club itself. The financial means will be largely used to support Anderlecht's youth players, as this was the explicit wish of Etienne.

You can make a donation by bank transfer on the name of "FOREVER RSC ANDERLECHT" on bank account number BE46 9733 8561 4036 (BIC number ARSPBE22). Every amount, small or large, is welcome.

Anderlecht-Online wants to boost the initiative. So if you put your email address is in the communication of the transfer, you'll be eligable to win one of the many gift cards we'll provide!

Spread the word: #4everRSCA !
 
Source: © Internal source
anderlecht-online forum