Anderlecht: "Bakkali and Nasri completely recovered"
TUESDAY, 7 JANUARY 2020, 21:28 - lajoya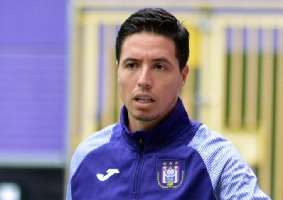 INTERVIEWS Yesterday was the first real training day of Anderlecht in Spain. Peter Zulj and Kemar Roofe trained individually. 27 players were on the practice field. Also Samir Nasri and Zakaria Bakkali. "Both have recovered completely after a long injury", Anderlecht reports.


Zulj suffers from the ribs. Roofe is struggling with the stomach and intestinal complaints. The duo trained in fitness.

Nasri enjoys being between his mates again. "I feel good again. It has been long enough. So it feels good to be able to train intensively with the group again," said the Frenchman. The 32-year-old midfielder played his last game on 4 October.
Source: © Internal source
anderlecht-online forum