Iachtchouk quits as a youth coach at Anderlecht
WEDNESDAY, 11 DECEMBER 2019, 18:50 - lajoya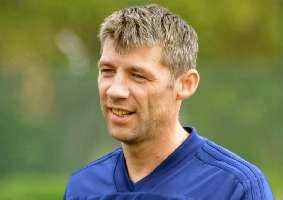 OTHER Oleg Iachtchouk is no longer a youth coach at Anderlecht. From now on the former player will independently guide (young) players who are new in Belgium. "In that position we will often meet him in Neerpede," says youth coordinator Jean Kindermans.


After his playing career, which he concluded with BX Brussels in 2014, Iachtchouk trained various youth teams from Anderlecht. According to the Purple & White, the Ukrainian now finds that being a trainer isn't really his thing. From now on the former striker will guide players who come to Belgium from abroad just like him.

"It is great for Oleg that he is honest with himself and with the club and has started looking for a role in which he feels good," says Jean Kindermans, director of the RSCA Academy. He will be able to help is in the future with the integration of players at Anderlecht. He knows perfectly what young players need. He experienced it himself. He will now be able to share that expertise. "

Iachtchouk arrived in Anderlecht in 1996 at the age of 18. In total he would play ten years for Purple & White, but hamstring and other muscle injuries were too often a brake on his career. Between 2007 and 2013 he had six very beautiful years at Cercle Bruges.


Source: © Internal source
anderlecht-online forum