Murillo: "Kompany already talked to me at the World Cup"
WEDNESDAY, 11 DECEMBER 2019, 18:37 - lajoya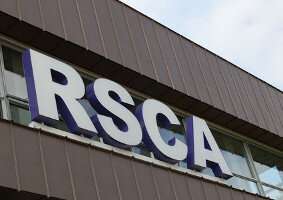 INTERVIEWS Another month of patience and then we see Amir Murillo at work in the Anderlecht shirt. The new Panamanian right back looks forward to his Belgian adventure. "Anderlecht is an ideal step for me. A big step forward in my career," he says.
 


Murillo played his last game for New York Red Bull on October 6. The competition in the US has finished since. The 23-year-old right back will prepare for Anderlecht's debut after the winter break. Since the beginning of August, Murillo was mainly on the bench: he was too busy with his transfer to Europe and as a result, his commitment at training was less.

Anderlecht manager Vincent Kompany noticed Murillo for the first time during the World Cup in the match between Belgium and Panama. "He came to congratulate me for my match against Eden Hazard. He did not play himself, but did make the effort to talk to me," Murillo says. "He recently called me to come to Anderlecht. Two Spanish clubs also showed interest, but I wanted to go to Anderlecht."

What type of player is Murillo? "I am fast, strong and technically gifted. I am quite complete", he says. Murillo calls Dani Alves and Philippe Lahm his idols and that is also the kind of right back he wants to be.


Source: Het Nieuwsblad (Jürgen Geril)

anderlecht-online forum