"Congratulate the team on their performance"
SATURDAY, 7 DECEMBER 2019, 10:09 - lajoya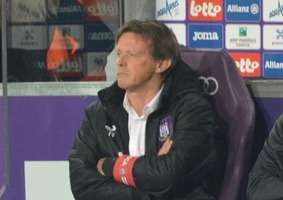 INTERVIEWS A satisfied coach after the game that involved the supporters in the victory with his words. The working point now is to extend that first half to the second half and hold the result for an entire match. But today he wants to congratulate his boys.


A few gloomy days preceded the cup match after the breach. Although Vercauteren mainly wants to withhold the support they receive in their environment and from the supporters.

"We have benefited from the support of the people around us and the supporters who have shown that they are standing behind us. The boys have taken that support on the field. We were very present and eager, I can only congratulate the team for their achievement. "

"The goal now is to extend that to the full ninety minutes. Getting a result is still one of our work points," said Vercauteren.


Source: © Internal source
anderlecht-online forum