Coucke: "What we are showing for two weeks is unworthy of RSCA"
TUESDAY, 3 DECEMBER 2019, 10:21 - lajoya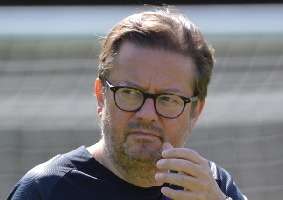 INTERVIEWS It was an eventful day for chairman Marc Coucke at KV Oostende on Sunday. Afterwards he still talked about the performance of RSC Anderlecht. Coucke remains behind the project but admits that the performance is poor.


"It's been unworthy of RSCA for two weeks," says Coucke, "It's just unbelievably bad."

"I stick with it, the good ideas are there. We play with a lot of youth and a lot of Belgians, but in order to succeed, the results have to be there. And they are not there at the moment. That is terrible for the fans and for the employees "
Source: © Internal source
anderlecht-online forum