Anderlecht no longer wants Nigerian Tijani
FRIDAY, 29 NOVEMBER 2019, 20:33 - lajoya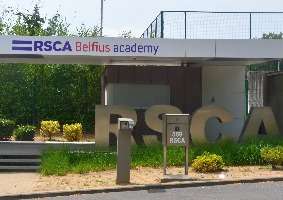 YOUTH - TRANSFERS Anderlecht have stopped trying to attract 17-year-old Samson Tijani. All Nigeria Soccer knows that. According to the Nigerian website, an abundance of agents ensures that the purple and white close the file.


Anderlecht traveled to Nigeria for talks with Collins Edwin Sports Club, the club of Tijani. But that club gave mandates to different agents while Tijani has another representative. That representative then passed on his mandates to other agents. It is all too messy for Anderlecht and so it decides to abandon the file of Tijani.

Atletico Madrid does the same. They wanted to invite Tijani, but after his last two matches at the U17 World Cup, they changed their minds. The 17-year-old midfielder no longer reached the level of the first game, in which he scored twice.
 
 


Source: © Internal source
anderlecht-online forum