Dewaele highly uncertain for tomorrow
THURSDAY, 7 NOVEMBER 2019, 18:32 - lajoya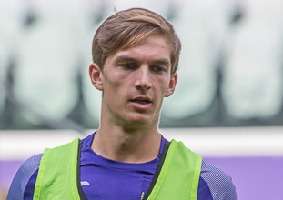 INJURIES Frank Vercauteren will not recover injured players for tomorrow's game against Zulte Waregem. He said that at his press conference this afternoon. On the contrary: Sieben Dewaele (photo) may not get fit on time.


"Tomorrow we will not recover anyone," Vercauteren said. "On the contrary, Sieben Dewaele may not be deployable either. It is a matter of days with him. Possibly tomorrow is too early. That must be clear tomorrow. He did not train yet yesterday."

In the meantime, how are the players who have been out for longer? "Some injuries go well to pretty well. For others, it's hard to stick a date on it because we don't want to take risks or hardly take any risks. We are wary of relapses or other consequences."

"Hopefully we can recover some players after the international break, but that is not certain yet. I am therefore cautious of some predictions. Sandler is evolving favorably. Kompany is making progress. With Trebel, everything is going as expected."


Source: © Internal source
anderlecht-online forum