Bond sees no problems in the presence of Mpoku in contract discussions
TUESDAY, 22 OCTOBER 2019, 09:03 - SJonas35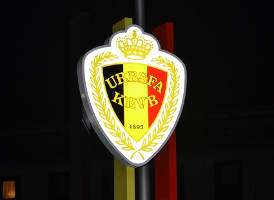 WEBSITE RSC Anderlecht are busy negotiating with Albert Sambi Lokonga.  Stijn Francis is the agent for the young midfielder, but his brother Paul-José Mpoku is also always at the negotiating table.  According to the Belgian Football Association that is also allowed, as long as he is not actively acting as an agent.

It is of course something that raises the eyebrows, an active player at Standard who drops to RSC Anderlecht to attend his brother's contract talks.  Stijn Francis applauds the presence: "If family wants to be involved in the discussions, I can only applaud that. Mpoku is not the agent of Albert Sambi Lokonga, that is me. Mpoku is the player's brother."

 Of course the perception is different, something for which Purple & White was recently fined.  There was "perception" that Vincent Kompany was a trainer even though he does not have a trainer's diploma.  The result: a fine from the License Commission, Anderlecht did not appeal but totally disagreed with that decision.

 So back to the Mpoku case where the Bond gives the following explanation: "As long as the players themselves are not active as real estate agents, there is no problem".  But not a person who knows what is happening at the negotiating table there.


Source: Het Laatste Nieuws (NVK)

anderlecht-online forum