New webpoll: what do you expect from Vercauteren?
SUNDAY, 13 OCTOBER 2019, 19:19 - lajoya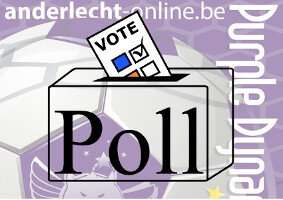 WEBSITE It is time for a new webpoll and the arrival of Frank Vercauteren is the ideal opportunity. What do you expect from the arrival of Vercauteren as a coach? Is he the perfect addition to Project Kompany? Or do you fear that under Vercauteren we will see fewer youth and less beautiful football?


Enter the new webpoll on the homepage per language.

In the previous webpoll we asked your opinion about the absence of an extra striker on deadline day. Half of you thought that an extra top striker was an absolute must.
Source: © Internal source
anderlecht-online forum