Vanden Borre (and the U21) present at the first training of Vercautere
WEDNESDAY, 9 OCTOBER 2019, 12:09 - lajoya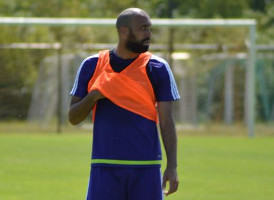 OTHER Frank Vercauteren was present for the first time yesterday at the Anderlecht training. Also on the practice field: Anthony Vanden Borre. Anyone who concludes from this that Vercauteren will speed up the return of Vanden Borre, we want to remind you for a moment. The entire U21 trained with the A-team yesterday afternoon.


Due to the international break and the many injuries these days a lot of players from the first team are missing. The remaining boys therefore trained together with the U21 yesterday afternoon. And Vanden Borre has also been training with the U21 for a few weeks now.

 Vercauteren mainly observed during his first practice session. He only spoke with Knowledge Musona.
Source: © Internal source
anderlecht-online forum