Vercauteren: "I want to thank the fans"
WEDNESDAY, 9 OCTOBER 2019, 10:50 - lajoya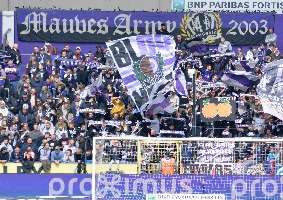 INTERVIEWS Frank Vercauteren immediately put the finishing touches on the trainers issue: he is the head coach and takes the final decisions. But he also made a few things clear to the press. He also wanted to thank the supporters for their positive reactions in recent days.


"I have not talked to the press for a long time and I really want to keep it that way. I will communicate via the club. But my work and private life take precedence over interviews. Actually there is nothing to say now, we have to perform first" , says Vercauteren.

"The past few days I have also received many positive reactions from the supporters. Various clubs have also wished me success, thanks for that. But I still want to thank the supporters. I hope I can make them happy and if they are, then I am too. They have the right to finally get good results. We need them positively, in good and bad times, " according to the new coach.


Source: © Internal source
anderlecht-online forum