"I would focus on other things"
TUESDAY, 8 OCTOBER 2019, 20:10 - lajoya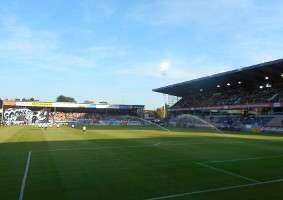 OTHER In recent days there has been a lot to do about Oud-Heverlee Leuven's reaction to the departure of Frank Vercauteren. Some pointed back and forth with the finger. Vercauteren himself does not understand the commotion well: "In my contract there was a boarding clause, so a departure was always possible".


OHL was disappointed with the behavior of RSC Anderlecht, who in turn were indignant about that reaction. 

The subject of the whole discussion, Frank Vercauteren, remains calm: "It was in my contract that I could leave. If I was in the place of OHL, I would focus on other things. They now have everything they need to achieve their goal: back to first division.


Source: © Internal source
anderlecht-online forum