Anderlecht: "Kompany is an inspirator and supervisor"
TUESDAY, 8 OCTOBER 2019, 19:36 - lajoya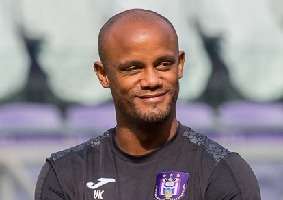 OTHER Anderlecht defended themselves this afternoon in front of the license committee in the Vincent Kompany case. It argued that Simon Davies is / was the trainer. "Kompany is a coach in the sense of inspirator and supervisor," it sounded. The ruling will follow next Tuesday.


Vincent Kompany does not have the right qualifications to coach a professional club. The Licensing Committee called on Anderlecht, because in recent weeks and months a lot of things pointed to the fact that the defender was and is Anderlecht's coach 'in fact'. The Purple & White disputes this.

The Anderlecht lawyer started his argument by saying that it was not Kompany, but the club that composed the technical staff. "We did look for people who share his football vision."

The real coach was Simon Davies, so it sounded. "He led the training sessions, supervised the players, determined the tactical plan and made the substitutions," said the Anderlecht lawyer. Kompany has three tasks, he added: "He is the leader on the field, translates the football vision into football languages, is an inspirer and career coach for the young players."
 


Source: © Internal source
anderlecht-online forum