Anderlecht will pay a lot of redundancy premiums
TUESDAY, 8 OCTOBER 2019, 15:02 - lajoya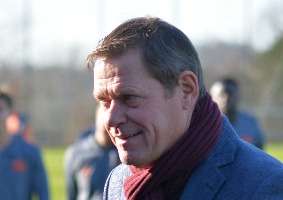 OTHER Due to the resignation of Frank Arnesen last week, Anderlecht have to pay a big sum again, namely 600,000 euros according to Het Laatste Nieuws.


Arnesen was appointed in December as the sporting boss at Purple White and earned 50,000 a month. He had clear conditions drawn up in the event of a dismissal and Anderlecht are now suffering. The Dane had signed for three years, so in the end the club saved 600,000 euros by showing him the door.

Since the arrival of Kompany, however, the role of Arnesen was greatly reduced. He was therefore more the head of the scouting and brought among others the Norwegian talent Arnstad to Anderlecht. Yet people were no longer satisfied with Arnesen's work. The file of the young Brazilian Igor Gomes (18) was insufficiently followed according to the board. The defender even came to visit Anderlecht, but eventually chose Barcelona, ​​which is an indication of his talent.

Since Marc Coucke took over Anderlecht, a lot of people were fired. Paarswit still needs to pay about 700,000 euros to former coach Hein Van Haezebrouck and former manager Herman Van Holsbeeck is demanding 1.7 million euros, although that case still has to be looked at by Belgian court. Van Holsbeeck's successor, Luc Devroe, has yet to receive 400,000 euros. In addition to these dismissed persons, Van Handenhoven (team manager), Rutten (trainer), head scout Mbuyu, Caen and Van Zwam (assistants), Goossens (doctor), De Coene (physiotherapist) and Verbeke (press chief) had to leave. Some people did leave by mutual agreement.


Source: © Internal source
anderlecht-online forum