Van Biesbroeck and Van der Auwera defend Kompany
TUESDAY, 8 OCTOBER 2019, 12:22 - lajoya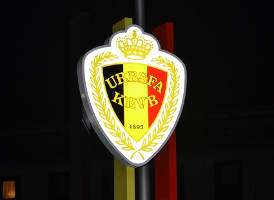 OTHER The License Committee calls RSC Anderlecht about Vincent Kompany. The Red Devil is currently injured and is normally represented today by operational manager Jo Van Biesbroeck and Bert van Der Auwera.


Everything is about Kompany trainer's diploma, which he does not yet have, and whether he is coaching the team. If he wants to get his diploma, he will have to be patient because in Belgium a UEFA A diploma course will not start again until March 2021. Only then can he start with a Pro License diploma.

However, if he already has a UEFA A diploma in his pocket, he can immediately start the Pro License course, but in Belgium that is no longer for this year. He can possibly take the course abroad, where they are organized annually.


Source: © Internal source
anderlecht-online forum