Coucke and Verschueren react angry to OHL
TUESDAY, 8 OCTOBER 2019, 11:18 - lajoya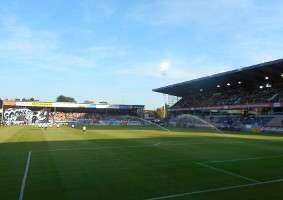 OTHER Anderlecht chairman Marc Coucke and sports director Michael Verschueren have both contacted OH Leuven as a result of their communication about the transfer of Frank Vercauteren to Anderlecht. OHL had said it was disappointed in the way Anderlecht acted.


Anderlecht had contacted Vercauteren, who still had a contract with OH Leuven, without first informing the people of Leuven. Sporza journalist Peter Vandenbempt knows that. OHL called that 'disappointing' in the communiqué that the club spread about saying goodbye to Vercauteren.

Vandenbempt knows that both Coucke and Verschueren couldn't laugh with this. One sent a flaming e-mail, the other made an angry telephone to Leuven. Vercauteren would have said that "it's just a shark world and that if you can't stand that, you have to stay out".


Source: © Internal source
anderlecht-online forum