Zetterberg: "We have so much potential in this group"
SUNDAY, 15 SEPTEMBER 2019, 11:48 - SJonas35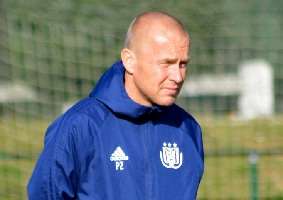 INTERVIEWS Anderlecht has one of the weakest competition starts in its entire history. With a poor 5 out of 18, Purple & White is in 14th place, far away from the top 6 and therefore Play-Off 1. Pär Zetterberg still believes in a good outcome. The Swede emphasizes at RSCA TV that it is a young group and that there is a huge progression compared to last year.

According to Zetterberg, not only the way of playing has improved, but also the personal level of the players. According to him, there is also a large margin for growth in the player group. "There are players who didn't play a single minute last year, but are now playing an entire game. You can see the progression they are making," said the assistant coach.

He is also convinced that Anderlecht can become even better, thanks to the enormous potential of the group. He does, however, warn that this is a young group and that mistakes will certainly be made.


Source: © Internal source
anderlecht-online forum