Arnesen: "I certainly see a top coach in Kompany"
WEDNESDAY, 11 SEPTEMBER 2019, 18:39 - lajoya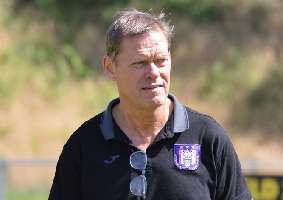 INTERVIEWS Today the farewell game is taking place in Manchester for Vincent Kompany. Technical Director Frank Arnesen also traveled to England and spoke to VTM analyst Gilles De Bilde.


Arnesen finds it a unique situation. According to him, Kompany has not only played City for eleven years as a foreigner, he has also experienced everything and, moreover, has made a very large contribution to the successes that the club has achieved.

The Dane also sees a top coach in the making in Kompany: "It is a bit difficult at the moment because he is also a player. It is all a very big learning experience for him," says Arnesen. "But as I experience him now, he is a top trainer for the future".

Arnesen says that Kompany himself holds the key to that future. He wonders whether Kompany wants to remain a trainer and whether he does not want to become the chairman of a club or of Anderlecht in the longer term. That way he could arrange everything that is within his reach.

Regarding the failed start, Arnesen said that Kompany is well aware that more games have to be won. "Kompany does not put players under pressure, but actually also under positive pressure," Arnesen continues. "Kompany does not scold players, he is positive and constructive in his approach, but of course we have to win."


Source: © Internal source
anderlecht-online forum