Anderlecht still looking for own, new stadium
TUESDAY, 10 SEPTEMBER 2019, 19:13 - SJonas35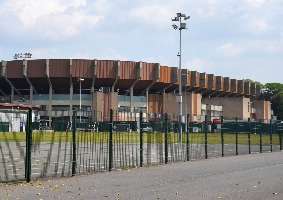 INTERVIEWS - OTHER After the disappearance of the Eurostadium-plans, Anderlecht thinks about other options for their own, new stadium. The preference is for a place near the current Lotto Park.


Sports director Michael Verschueren recently spoke with the Brussels medium BRUZZ about the future of the Anderlecht stadium. As mayor Eric Thomas was a guest during Anderlecht - Standard. He certainly was not in favour of a new stadium in Neerpede, but there would now be rapprochement between the two parties. "We are going to submit proposals ourselves instead of just turning to project developers," said Verschueren. Anderlecht want a place near the current stadium, but does not rule out a combination with a national stadium.
Anderlecht are looking for a new and bigger stadium to generate extra income. According to Verschueren, they can then offer the seats cheaper and want to sell more subscriptions, among other things by aiming at local anchoring. Although the stadium is full every week. Verschueren is also thinking of a RSCA Fanshop in the center of Brussels.
Source: Het Laatste Nieuws
BRUZZ

anderlecht-online forum