Verschueren: "No contract, but he will be training"
FRIDAY, 16 AUGUST 2019, 23:10 - lajoya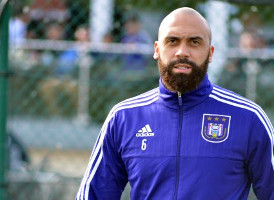 INTERVIEWS Michael Verschueren has given more explanation on the news that Vincent Kompany wants to get Anthony Vanden Borre back to Anderlecht. The sports director nuances the coverage of Het Laatste Nieuws this morning. "A contract is currently unrealistic," he says.


Verschueren confirms that Kompany and Vanden Borre have been in contact. He does not call this illogical since they are friends. "Anthony can report to the club to train with, for example at the U21, and become a footballer again," clarifies Verschueren.

"A return to the A-team and a professional contract are currently unrealistic. It is not even certain that he will accept the offer."
Source: © Internal source
anderlecht-online forum