"Anderlecht shows interest in Djordjevic"
MONDAY, 12 AUGUST 2019, 12:40 - lajoya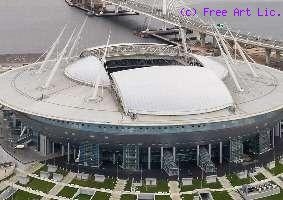 TRANSFERS According to agent Igor Gluscevic, Anderlecht shows an interest in Luka Djordjevic. A 25-year-old center striker from Zenit Saint Petersburg. "Djordjevic and Anderlecht are possible," says Gluscevic. The agent adds that there have already been contacts between him and the club.


Luka Djordjevic has been playing at the Russian top club since 2012. For the past two seasons, he has been active on loan with Arsenal Tula. Last season, the Montenegrin striker played 27 games, in which he scored 9 goals and gave 6 assists. Djordjevic is 1.84 m in size and is almost perfect with two feet. He still has a contract until 2020, and the "Transfer Market" website currently estimates its value at four million euros.
Source: © Internal source
anderlecht-online forum