Dewaele: "This is frustrating"
SUNDAY, 11 AUGUST 2019, 19:14 - lajoya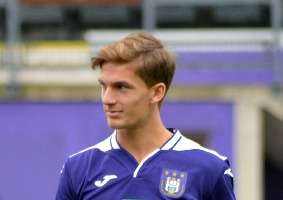 INTERVIEWS Sieben Dewaele was also disappointed after the game against KV Mechelen. "Frustrating", he calls the fact that those goals just don't fall. "It was always just not. But the goals and points will come," he said afterwards.


The fact that Anderlecht played one half against a man less was not an advantage, according to Dewaele. "That is not necessarily easier. KV then camped in its own penalty area."

The playing method of Kompany demands a lot physically. "But with more matches, that will be fine. We must now focus on the next match and continue to work. We must not be too busy with the difficult matches after that."


Source: © Internal source
anderlecht-online forum