New webpoll: what do you expect from Van Crombrugge?
FRIDAY, 2 AUGUST 2019, 22:02 - lajoya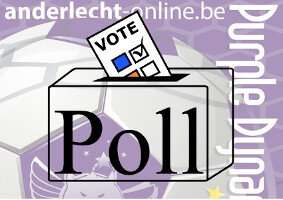 WEBSITE Anderlecht have a new goalkeeper with Hendrik Van Crombrugge. The 26-year-old Eupen goalie gets his chance at a top club for the first time. Will he succeed? What do you expect from Van Crombrugge at Anderlecht? Let us know via the new webpoll.


Will Van Crombrugge be the perfect goalkeeper for Anderlecht? Does he conquer a base place, but aren't the performances that you can expect from an Anderlecht goalkeeper? Or will he be on the bench? Enter the new webpoll on the homepage per language.

Kums may leave in case of good offer

In our previous poll, we asked your opinion about the future of Sven Kums in recent days. Only 17.4 percent of you would put him into the starting eleven. 10.8 percent want to keep him as a substitute. Almost half of the voters, 43.6 percent, would sell Kums with a good bid. 28.2 percent think that it is best to leave anyway, if necessary via a loan.


Source: © Internal source
anderlecht-online forum