New webpoll: what about Kums?
MONDAY, 29 JULY 2019, 21:41 - lajoya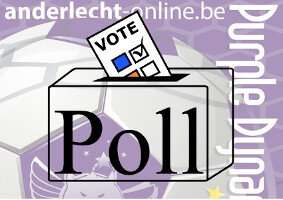 WEBSITE No Sven Kums in the selection ffor yesterday's match against KV Oostende. Vincent Kompany does not seem to be counting on the former Golden Boot. Rightly or not? What do you think Anderlecht should do with Kums? Let us know via our new webpoll.


Should Kums become a key player? Or stay as a substitute? Or best to leave? Enter the new webpoll on the homepage per language.

In the previous poll we asked for your prediction for the match against Ostend. Almost half of you expected a fiercely won victory. Only 5.5 percent thought in advance that Anderlecht would lose unearned. It is they who were right.
Source: © Internal source
anderlecht-online forum