Heerenveen: "Insurmountable difference? What is insurmountable?"
SATURDAY, 29 JUNE 2019, 10:02 - lajoya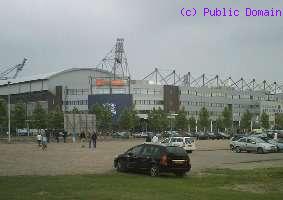 INTERVIEWS Heerenveen understands that Michel Vlap wants to go to Anderlecht. The Frisians are willing to co-operate, but want the right price. That is what technical manager Gerry Hamstra said at Omrop Fryslân. He wants to get enough euros to replace Vlap with dignity.


"It is well known that Anderlecht is interested and that we sat around the table. Both Anderlecht and we have confirmed that. But there is still a difference between offer and demand," says Hamstra.

Is it an insurmountable difference? "What is insurmountable? I think everyone has the right intentions. We know there are two scenarios: one with and one without Michel. If he leaves, we lose 16 goals. We have to be able to replace that. So then we want to receive a good amount. "

"Anderlecht is a great club. We know Michel wants to go there. We understand that. But he still has a three-year contract and that means that we want to continue this season with him and build the team around him. He is one of the key players for the coming season. If you leave then, we as a club are obliged to ensure good substitutes. "


anderlecht-online forum