Musona: "Want club where I am loved"
FRIDAY, 28 JUNE 2019, 09:41 - lajoya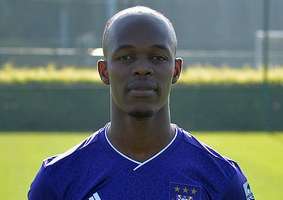 INTERVIEWS After the Africa Cup, Knowledge Musona returns to Anderlecht. But for how long? Anderlecht is not waiting for him and neither is he. Musona sheds light on a future transfer in the South African media.


In South Africa, the press is speculating about a return from Musona to Kaizer Chiefs. "I know I am loved in South Africa. When the time is right, I will return. South Africa is my home. Not one club, but the entire country. I can go anywhere."

Only problem: the money. "I don't know if there are clubs in South Africa that can buy off my contract with Anderlecht. I think it will be difficult."

Where does Musona's future lie? "With a good team where I can play football and have fun. Whether I prefer to stay in Europe? I don't know. I just want to go somewhere where I am appreciated, where I am loved."


anderlecht-online forum