After friendly game: "With Anderlecht in my head"
FRIDAY, 28 JUNE 2019, 09:02 - lajoya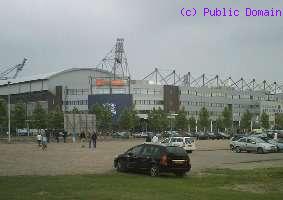 INTERVIEWS Michel Vlap wants to go to Anderlecht quickly. He said this Wednesday evening after a friendly game with Heerenveen. "I spoke with Vincent Kompany," said the midfielder. "I want clarity. Now I am somewhere in between and that is difficult."
 


Heerenveen played its first friendly game of the preparation on Wednesday evening. Vlap played the second half against Region Selection Gaasterland. With him between the lines, Heerenveen extended the 0-7 halftime by one goal. Vlap got a good chance, but did not score.

"I wanted to participate because I am a fan. But of course Anderlecht was in my head, you don't want to get injured," he told Voetbal International after the game. "It's a difficult situation. I don't know if it's already done or not.

"I want clarity and to know where I stand", Vlap continues. "I want to work somewhere. I have ambitions and Anderlecht is a fantastic club. A transfer would be fantastic, for the club and for me, if a nice sum comes up. I will remain loyal to Heerenveen, but want to develop higher and develop myself. "

Vlap sees Anderlecht as the ideal step. "I already called with Vincent Kompany. He said he saw me play and followed me. That gives a rush."


anderlecht-online forum