"Show a little respect for Anderlecht"
THURSDAY, 27 JUNE 2019, 15:24 - lajoya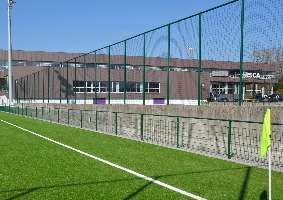 INTERVIEWS On Tuesday, it was the official press presentation by Vincent Kompany. And just as he did with others, he also made an impression with the press. His love and passion for "his" club radiated in everything.
 


A journalist asked the player-manager if it was perhaps the intention that Anderlecht would function as a satellite club for Manchester City over time. Kompany immediately put the journalist in his place: "Ho, ho, a little respect, hey. Anderlecht is Anderlecht. It's not for nothing that I call it a football institute. Of course I have a network at City, I've played there for 11 years and have a lot respect for City. But Marc Coucke and Michael Verschueren also have a network. Anderlecht will always remain Anderlecht. "


anderlecht-online forum