Anthony Descotte also goes to Standard
THURSDAY, 20 JUNE 2019, 19:25 - lajoya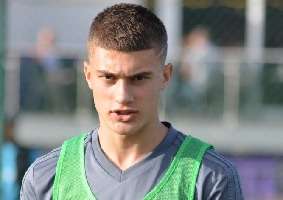 YOUTH After Matthieu Luka Epolo (U14) and Nathan Ngoy (U16), Antony Descotte is also moving from Anderlecht to Standard. The 15-year-old attacker had a lot of injuries last season. A difference in vision with youth coordinator Jean Kindermans now leads him to Liège.


Anthony Descotte played for Anderlecht for five years. Due to injuries, he was unable to continue his good performance over the past years. A difference in vision about the continuation of his training between Kindermans and Descotte's parents is now causing a break. The Descotte family tells our French-speaking editors.

Anthony's 18-year-old brother Gregory also plays for Anderlecht.
anderlecht-online forum