Rumor Biglia keeps coming back
TUESDAY, 18 JUNE 2019, 22:01 - lajoya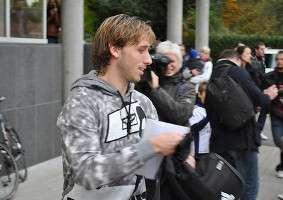 TRANSFERS Two weeks ago we received a tip: "Anderlecht would speak with Biglia". As with all news, we are careful with such news and we do not just want to fire everything at you. But, the rumor continues now, Anderlecht would have even talked to El Principito once, but he is holding off the boat for the time being.


The fact is that Biglia can leave at AC Milan, but the question remains whether he is interested in a return to Belgium. The main elements - the old board - that prevented Biglia from returning are no longer there. The midfielder is now 33 years old and his old mate Vincent Kompany is also returning to Neerpede. Perhaps all elements that speak in favor of Anderlecht.

The fans already dream of a return from the Argentinian.


anderlecht-online forum