New chance for Vranjes?
TUESDAY, 18 JUNE 2019, 12:14 - lajoya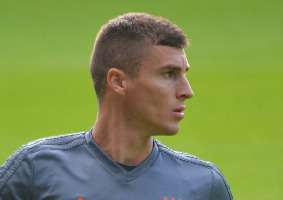 OTHER Various players have started the preparation for the new season, including Ognjen Vranjes. Contrary to expectations, Vranjes started the training sessions with the A-team under the watchful eye of the new staff.


Vranjes made got himself into trouble everal times last season and was eventually referred to the B-team where he also completed the season. Does his appearance in the A-team mean that he will get another chance or is it temporary? AEK Athens has been flirting with the Bosnian for quite some time, but cannot pay his generous wage.
anderlecht-online forum