Verschaeren is considering higher studies
MONDAY, 17 JUNE 2019, 13:04 - lajoya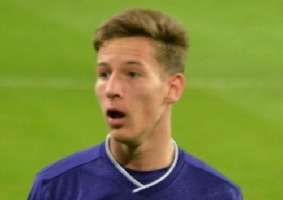 OTHER Yari Verschaeren has had a busy year: he combined top football at Anderlecht with his last year in high school. The last exams are over and on June 22 he knows the results. But Verschaeren doesn't think his school career is over now.


"I have doubts about continuing my studies," says Verschaeren in Het Nieuwsblad. "Next season I get a lot of free time. Maybe I can fill it in with a study that I can spread."

Now that high school is finished, his time at the boarding school also ends. "I'm going to live at home in Kruibeke, but I'm looking out for an apartment. Maybe I can sleep there a few nights a week."


anderlecht-online forum