Vlap and Atalanta story not true
FRIDAY, 14 JUNE 2019, 15:18 - lajoya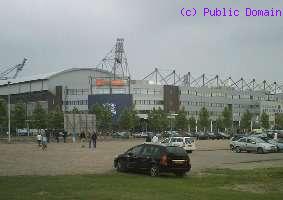 TRANSFERS According to he Italian website TuttoAtalanta, which is part of the more famous TuttoMercatoWeb, Atalanta is close to an agreement with Anderlecht-target Michel Vlap. The Italians would pay 3.5 million euros for him, it sounds. Our colleagues from FeanOnline learned, however, that none of this is true.


Anderlecht made several attempts to get Vlap to Brussels in May, but Heerenveen's rigid attitude blocked the case. Since then it became quiet. Today it sounds from Italy that Atalanta is close to an agreement with Vlap. The website mentions a transfer fee of 3.5 million euros. Which would be strange since Heerenveen rejected an Anderlecht bid of 5 million euros.

Heerenveen fansite FeanOnline heard around in Friesland and was confirmed that the message from TuttoAtalanta is incorrect. "There have been conversations between the player and club, but the last contact dates back to about a month ago," it sounds.


Source: © Internal source
anderlecht-online forum