FC Cincinnati sends Saief back earlier
THURSDAY, 13 JUNE 2019, 11:53 - lajoya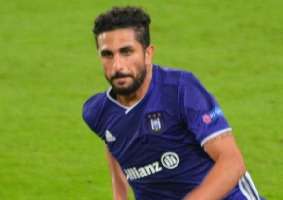 INJURIES FC Cincinnati will stop Kenny Saief's loan early. The American website The Atletic writes that the club is currently working on canceling the loan. A hamstring injury is the reason for this. There is also doubt as to whether the midfielder is happy at the club.


Anderlecht have been leasing Saief to FC Cincinnati since the beginning of March. The loan runs until July 7. A hamstring injury has kept Saief on the sidelines since mid-March and it is expected that it will require a few more weeks to recover. FC Cincinnati would therefore like to cancel the loan so that Saief can continue to rehabilitate at Anderlecht.

Saief has collected six places in the starting eleven and three substitutions in the MLS in recent months. He scored once. FC Cincinnati is currently last in the Eastern Conference ranking.


anderlecht-online forum