Boeckx: "I still want to mean something"
SATURDAY, 8 JUNE 2019, 10:34 - lajoya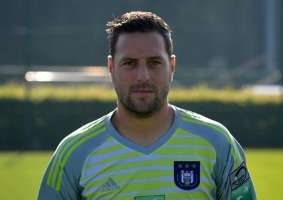 INTERVIEWS Frank Boeckx is happy that the season is over, he is also starting to think about his future. He does not immediately want another season on the bench. Somehow he is disappointed that he didn't get more chances last season: "Maybe I could have turned the tide," said Boeckx.


Boeckx got a new chance to relaunch his career in 2015, the goalkeeper grabbed it with both hands and grew to become a strongman under René Weiler. Last season, however, he disappeared into anonymity, partly due to a back injury. But the injury has been over for a while and the East-Flemish is only thinking of one thing and that is playing.

He will soon start preparing under Vincent Kompany, so everyone starts again from scratch and the goalkeeper also wants to take advantage of that opportunity. If no change is made to his current situation, a departure might be necessary.

"It's a double feeling, Anderlecht is my club and I mean it. But on the other hand I want to play. It hurt when I didn't get a chance last season when things went bad. I thought maybe with my experience I could have turned the tide", Boeckx is honest.

"I also had a personal conversation with Michaël Verschueren and I certainly do not have to leave here. But you are a football player for only a few years and I have to think about my future. In the meantime I have reached the age of thinking about my future. With the old board I already had a plan to continue working here after my career, but with the new board that plan is not there. So if a club comes to me to put a three-year contract on the table, I will certainly consider that. "


Source: © Internal source
anderlecht-online forum