Did Anderlecht scout Yusuf or someone else?
FRIDAY, 7 JUNE 2019, 15:30 - lajoya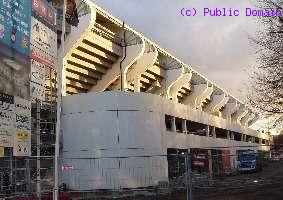 TRANSFERS The newest name currently linked to Anderlecht is the one of Alhassan Yuruf, an 18-year-old Nigerian from IFK Göteborg. Returning to the source message, however, it is by no means clear whether Anderlecht actually have him on the radar.


Anderlecht, just like Genk, Barcelona, ​​Ajax and some other clubs, are interested in Yusuf, as we read this afternoon. Reference is made to the Swedish Fotboll Direkt as source. The article on Fotboll Direkt mentions the Nigerian Score as a source. So let's just add that.

Score writes exclusively (which means that this is the source message) knowing that Yusuf has gained the interest of Barcelona and Ajax. According to Score, scouts from both clubs were present during the game of IFK Gothenburg against champion AIK Solna. Also scouts and sporting managers from Anderlecht, Genk, Watford, Feyenoord, Genoa and Bayer Leverkusen were present at that time.

But whether they were all there for Yusuf cannot be deduced from the reporting.


anderlecht-online forum